Published on 07/12/2018 1:59 pm
Virtual Classroom Software
Over the last few years, virtual learning has grown in popularity and for good reasons. One of the primary advantages of virtual learning is that it allows learners to work at their own convenience regardless of their geographical locations. This perk is particularly important for people living in remote areas and don't want to commute daily to school. Most students also save cash on gas, parking as well as bus passes.
There are a number of virtual classroom software out there, making it difficult to choose one that will suit your school's training requirements. When choosing a virtual classroom software, you need to understand the features each product comes with, so you can make a wise decision. We've listed 4 of the best free virtual classroom software to help you with your search.
ezTalks Virtual Classroom
Free for up to 100 Participants
Fluent Group Video/Audio/IM Chat
Screen Sharing and Annotation
Whiteboard and Collaboration
Record and Playback
1. ezTalks Meetings
ezTalks Meetings is one among the best virtual learning software for free in the world, which is why it tops our list of the best free virtual classroom software. There are a number of reasons why this software stands out from the rest. The free version allows instructors to host classes comprising of up to 100 students, while the paid version allows up to 500 students.
The audio and video quality is top-notch, so users should not worry about a poor learning experience. There's also the ability to share screens and whiteboards, ensuring effective online collaboration. The platform also has a playback feature, thus allowing users to explore the benefits of virtual learning without any limitation.
free virtual classroom software
2. Stoodle
Stoodle is free virtual classroom software that lets you create an online collaboration board without having to sign in. Stoodle was designed created by two high school students, which leads us to believe students will find it helpful. Its easy accessibility on any mobile device or browser makes it a perfect tool for any classroom.
The instructor and students can see each others in class in real time, typing, inserting images, drawing, and adding videos. Stoodle also lets them import files onto the online whiteboard, and participants can then draw. That's not all! Multiple students can join the same whiteboard for collaborative purposes. There are also chat and voice capabilities to foster the collaborative element.
3. Udemy
With over 2 million students across the world and 13,000 courses, it is easy to see why Udemy featured in our list. This virtual classroom software to free download allows instructors to create robust courses, including PowerPoint files, video lectures, screencast videos, audio files, mashup videos, documents, and text. This is a very professional-looking software that has lots of features to offer. It also allows creators to hold live online sessions through its virtual classroom platform free of charge. You may be nodding your head after reading these features, but Udemy offers some unique feature that if used correctly can provide unique interactivity.
4. Moodle
Moodle is primarily aimed at the virtual learning, but is also used by most organizations especially for training purposes. The virtual classroom software for free boasts the feature you would expect in virtual classroom platform, such as progress tracking and student dashboards and includes mobile friendly themes, add-ons and the ability to cash in on courses you are offering through PayPal.
Because Moodle is one of the big names in the virtual learning arena, it enjoys the support of a massive community with countless of plugins and options to modify it to your liking. Moreover, it benefits from lots of online documentations which come in handy should you need assistance with support issues or questions.
virtual classroom software free download
Virtual learning has become immensely popular over the last decade, thanks largely to the technological advancement. Teachers can now expand the size of their classes, while students can take the courses they like without leaving their homes. We hope this article will help you choose an awesome free virtual classroom software that will meet your needs.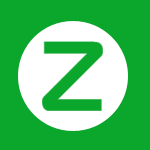 virtual classroom software